Once in a while, K-pop offers some really pleasant surprises. I wasn't expecting to have such an emotional response to Eunhyuk's new (and first ever!) solo track on D&E's upcoming 10th anniversary album, but listen to the song (and check out the lyrics) and you'll see what I mean.
The song is essentially a letter Eunhyuk wrote to his younger self, the six-year-old Hyukjae (his real name) who had dreams of becoming a famous K-pop idol. It's about how his dreams have evolved but his passion remains, and how proud he is of the child who grew up under the spotlight but retained his unadulterated hopes and dreams. The whole song is so unexpectedly heartfelt (since, being a main rapper and dancer, he usually goes for catchy rap/trap styles good for showcasing his moves), and it spoke to me on whole other level.
I've gushed enough about how perfect the song is – the lyrics, song arrangement, choreography, and Hyukjae's flawless dance moves – on Instagram and Twitter so I will spare you here. But the point is, it made me think about my childhood dreams and how they have evolved over the years.
For as long as I can remember, I've wanted to be a writer. Not just a writer, but an author. Better yet, a full-time author. With books published and read by people around the world. Back then, it was the loftiest dream I had, because 1) I didn't know if I had the chops to write a book, much less multiple ones, and 2) I thought you had to pay to get your manuscript published (in traditional publishing, if anyone approaches you and offers to publish your book for a fee, run). I love reading and dreaming up my own stories, but I never knew I could put the figurative pen to paper.
And when I finally did, it became ALL I ever wanted to do. I wanted to keep dreaming up new stories, be inspired by other people's stories, by the world around me and the people I get to meet. I wanted to create music with words, find and capture the magical moments when the words flow. Still do.
I wanted to be a full-time author, and that was my biggest life goal for the longest time – up until two years ago, in fact. I looked up to authors like Laini Taylor (I've been reading her blog since 2010), Maggie Stiefvater and Leigh Bardugo – these ladies are my rock stars. They're the ones I aspired to become; their lives are what I aspired to have. Laini, in particular, made art, travelled the world, lived in a beautiful house filled with flowers and colours, wrote bestselling books and had pink hair. It was a beautiful picture of a dream life. (I even dyed a strip of my hair pink – as below – to remind myself that everything I wanted was within reach as long as I worked my ass off for it.)
But being a writer is the easy part. It's like being in a sandbox and building as many sandcastles as you please. Publishing, however, is not the same. It forces you to get out of that sandbox and build an actual thing – a career. It makes you consider more than just your craft, makes you think about readership and platform and sales and marketing/publicity strategy. It works a different muscle and makes you step out of your comfort zone and play nice with other kids and grow your skillset in other areas. Which is a cool challenge, especially for writers (who are mostly introverts who would happily stay in our sandboxes if no one makes us get out of it).
All this to say, being an author is different from being a writer. And while I still hold onto the lofty dreams of being a published author that 12-year-old – or even 28-year-old – me had, I think I'm slightly more aware of the realities of publishing, which is ultimately a business, so we can't just be left alone to play in our sandboxes all day.
I've had to tweak my expectations over the years, especially after learning that a good majority of published authors don't get to write full-time because it's just not sustainable unless you're a big name who constantly hits the NYT bestsellers list and sells an insane amount of copies with every book you write (not just that one book). It's a FEAT to keep putting out books that sell well, and even if you get a massive advance, it takes time for the money to roll in (since advances are broken up and paid in various stages), for the book to earn out and for the author to start earning royalties.
This is not an industry secret, btw – it's information that can be easily Googled and that other authors like Alexa Donne (check out her YouTube channel if you haven't – it's a treasure trove of practical information, tips and resources for writers) share on their platforms.
I don't want to bore you with the details, but the gist of it is that it's hard to be among that top 3% percent of authors who manage to write full-time, and most authors have day jobs because 1) financial security allows us to make art without putting undue pressure on it to perform, 2) being a full-time author means you're self-employed so you don't enjoy a remuneration package that a conventional job offers.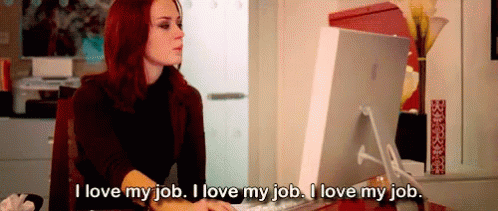 So I've had to shelf away the idealistic goal of being a full-time author and settle for a more accommodating (and less stressful!) one. I've accepted that I'll have to write on the side of my day job and make it work like I always have, and I've accepted that everyone's journey is different. That there's really no point looking at a fellow author and wanting what she has when we are on such different trajectories, having come from different trajectories to begin with. We will get there when we get there – wherever there is.
And that's the thing. Our goals are constantly changing. Once, it might have been to be on the NYT bestsellers chart or to work with an amazing literary agent or to be published by one of the Big 5 (Big 4 now). Then, it might be to have my books be read by people around the world, to have 10k adds on Goodreads or copious Amazon reviews. But the thing is, a lot of these goals are out of our control as authors. We can spend years working on putting out the best damn book we can write (given the skillset we possess at the time), or put in loads of time and money into marketing a book once it's out, but how a book performs is dependent on more than our own efforts.
So I guess what I'm trying to say is, like Eunhyuk, my dream has evolved but my passion remains. My writing dream looks different from what it used to be when I was, say, 21, but I will never stop writing and it will forever be a vital part of me.
Success looks different for everyone, every author. Right now, my idea of success is to write at least one book a year (like I used to when I was in university), to constantly improve my craft and find new stories to tell, and to keep my eyes on my own lane and stay above the noise while making new friends – writers, readers, booksellers, and anyone who shares the passion for stories and storytelling – along the way. And if you're reading this, thank you for being a part of this writer's journey!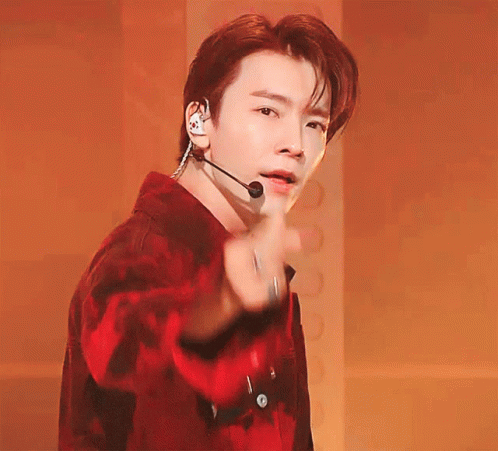 Have your dreams evolved over the years? How have they changed? I'd love to hear your thoughts in the comments below!