I am SO behind on my reading list.
I'll be the first to admit that I'm the most easily distracted gnat you can find. Gone are the days when I could write 3k words a day without fail (seriously, how did I do that?). These days, I pat myself on the back just for reading an entire chapter without going on Instagram or Tumblr.
Still, that doesn't mean I have to stop adding books to my To-Be-Read pile. It currently stands at 567 books, but you know, I'll get through them all … some day. (I can read from my grave, right?)
And seeing so many new Asian literature – particularly in YA – makes me very happy indeed. (Book recs below!)
Confession: When I was a teenage writer still trying to find my voice, I tried to mimic the way Western – mostly American – authors wrote. I adopted their voice, their narrative style and characters' mannerisms and speech.
But those didn't sit right. The stories I wrote weren't rooted in my reality, my country or my neighbourhood. They didn't feature the people I interacted with daily. They were textbook characters created in the likeness of those from my favourite authors' books. They even had Western last names. They went to high school (not secondary school, as we call it here), and they talked like the American teenagers I saw in movies.
Why?
Because I thought that if I wrote a story from my perspective, no one would be able to relate to it, much less want to read it. I thought that if I created a world based on my reality, my narrow slice of life in this little corner of the world, I would isolate readers from the rest of the world. I thought the Western reality was the only relevant one. 
Obviously, I no longer subscribe to that notion. It's kind of sad and embarrassing, in fact, to admit this. To admit that I thought my culture was not relevant or significant enough to be written about in books. That I had to alter my reality to fit what I saw in mainstream culture, be it in movies or books.
And this is exactly why we need more diverse representation in literature, and why I'm excited about the increase in diverse lit in recent years. It shows young, impressionable readers (like myself back then) that there can be more than one culture other than the one typically seen in Hollywood movies or books. That other cultures are not in any way lesser than the one seen in mainstream media and pop culture. That everyone can have a voice, and those voices deserve to be heard. That all cultures and communities have a place in pop culture, and we don't have to all subscribe to one "correct" or "common" culture.
I also used to think that fantasy could only feature boys, or Caucasian characters because the sort of fantasy books I could find involved Medieval settings, swords and stallions, taverns and corsets. But the surge of diverse YA fantasy in recent years (shoutout to Sabaa Tahir, Renee Ahdieh, Marie Lu, Julie C. Dao, Tomi Adeyemi, Roshani Chokshi, Alwyn Hamilton and more!) has made me see that diversity is – and should be – celebrated now more than ever before. And rightly so. Be it African, Middle Eastern, Russian, Indian, Japanese, Korean or Chinese, literature becomes much richer when many more cultures join the party, bringing to the table different stories, perspectives, values, folklore, beliefs.
Leigh Bardugo says it best here (timestamp 6:00 – 7:40):
(I recommend watching ALL her interviews, by the way. She is so eloquent and is never shy about putting things into stark perspective, calling out the bullshit in the system – misrepresentation, whitewashing, misogyny, etc., yet she's always humble and jovial and relatable. If you read her books, you'll also find that her characters are a diverse mix – in terms of race and sexual orientation – and she takes great pains to ensure they all properly represent the marginalised communities. She's just THE BEST OKAY I LOVE HER.)
Anyway, Asian-lit reading list:
Descendant of the Crane, by Joan He: a Chinese-inspired fantasy involving magic, a brave princess, vengeance and deception. DROOL. Also, that cover. DOUBLE DROOL.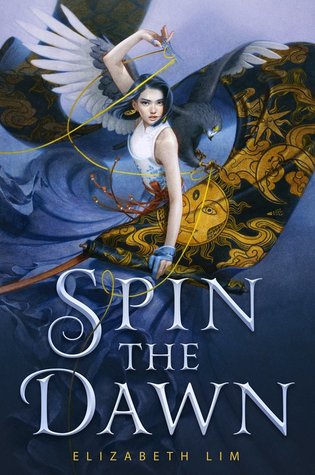 Spin the Dawn, (The Blood of Stars #1), by Elizabeth Lim: Billed as Project Runway meets Mulan, it's about a girl who poses as a boy to compete for the role of imperial tailor and embarks on a journey to sew three magic dresses. Yup, I'm on board.
I Love You So Mochi, by Sarah Kuhn: Coming-of-age story about an art student rediscovering her roots in Kyoto. Reminds me of The Astonishing Color of After by Emily X.R. Pan.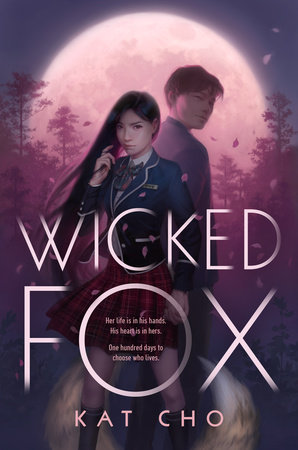 Wicked Fox, (Gumiho #1), by Kat Cho: a fantasy-romance set in modern-day Seoul about a girl who's a gumiho (the legendary nine-tailed fox from Korean folklore) who falls for a human boy. IT FEELS LIKE A KOREAN DRAMA. BUT IN BOOK FORM. I've always wondered what Korean dramas would read like as novels, and now I shall find out.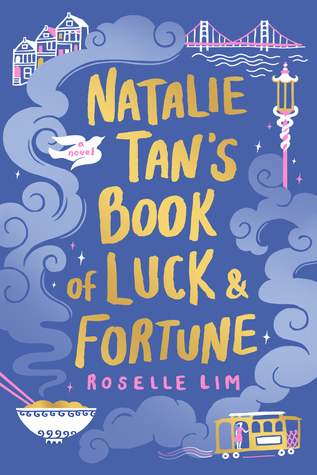 Natalie Tan's Book of Luck and Fortune, by Roselle Lim: a contemporary tale of a girl who goes home and reconnects with her estranged family after her mother's death. Love me some family drama and low-key sobriety. Also, how cute is this cover? It's giving me Love Fortunes and Other Disasters vibe, and it has a similar small-town charm.
tl;dr Yay for #ownvoices and diverse books!
If you're a reader or writer of colour, what has your experience been like seeking diversity in fiction? How has that influenced your worldview or you as a writer? What are your thoughts on the rise of diverse literature? I'd love to hear from you!